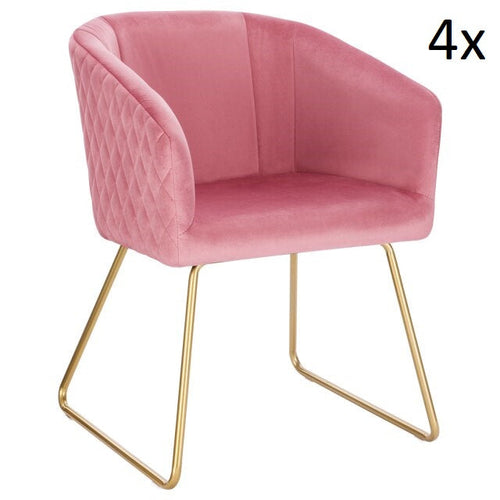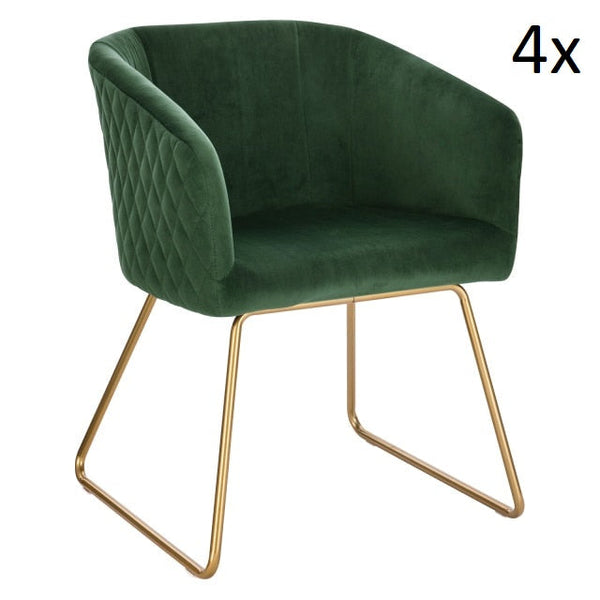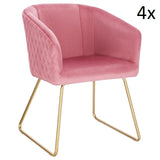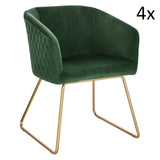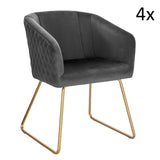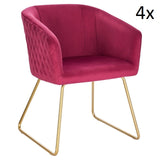 ARTISTIC & ERGONOMIC
The combination of velvet with diamond stitching and gold metal
makes the DIANA chair pleasant to look at and comfortable to touch.
Featuring a curved back and angled armrests, it will provide welcome support for your back and arms as well as a remarkable comfort in the seat.
This chair is made with a steel frame inside the seat and
golden steel legs. Under the seat, the metal cross
makes the chair very strong with a load capacity of up to 140 kg.
In addition, each leg is equipped with a non-slip pad, which makes
the chair non-slip and stable, while protecting your floor from scratches
and reducing noise when moving.
Whether as an office chair, a
dressing chair,
conference chair, hall chair dining room or waiting room chair,
this chair will be able to adapt to all types of circumstances.
We provide you with illustrated instructions and numbered
parts.
All you have to do is cross the two metal frames
and screw them to the bottom of the seat.
DELIVERY TIME

SWITZERLAND

= 4 to 7 days*.

FRANCE = 4 to 7 days*.

GERMANY = 7 to 10 days*.

BELGIUM = 7 to 10 days*.

REST OF EUROPE = 1 to 2 weeks*.

PRODUCT RETURNS

You have 7 days to return the unwanted product to us by contacting us via the "Contact" section.
WARRANTY

The products we make available to you on our site have been rigorously selected and tested by our team. That's why we are proud to offer you a 2-year warranty on each of our products.
DELIVERY IN EUROPE
We ship everywhere in Europe with La Poste.
SATISFIED OR REFUNDED
We refund you if you are not satisfied.
24/7 CUSTOMER SERVICE
Team at your disposal in French or English.
SECURE PAYMENTS
100% secure payment management with STRIPE.