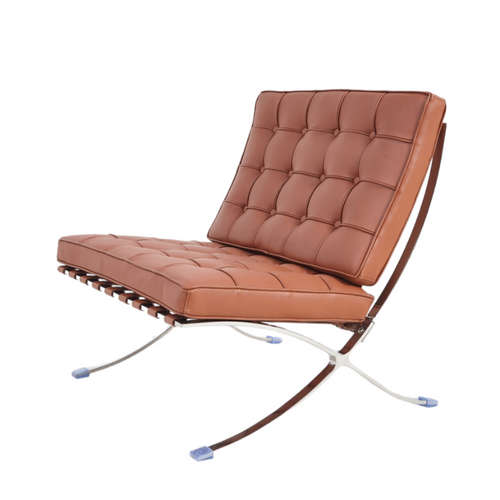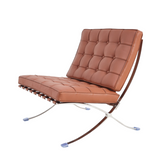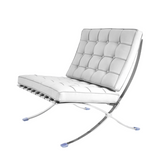 Elegant
Exclusive
Original
Handmade
Timeless
Unbeatable price
ORIGINAL & EXCLUSIVE
Straight out of the inventive mind of a talented designer, the LAURA chair demonstrates that you don't mess around with design

.
In addition to its aesthetics, the attention to detail makes it a top-of-the-range

object that is sure to make a sensation with your guests.
QUALITY & PREMIUM
Due to its artisanal design as well as the
first-choice materials used for its construction, this marvel will quickly become the centerpiece of your decoration. Featuring a hand-crafted stainless steel alloy frame of exceptional intricacy as well as high-density foam filled leatherette cushions
, its composition alone proves that we are dealingwith an exceptional object.
DIMENSIONS
VERSATILITY
Adapted to multiple decors and uses, this chair will
particularly to its advantage in a lounge space, a study
therapist, waiting room,
room, office, reception area, or lounge.
DELIVERY TIME

SWITZERLAND

= 4 to 7 days*.

FRANCE = 4 to 7 days*.

GERMANY = 7 to 10 days*.

BELGIUM = 7 to 10 days*.

REST OF EUROPE = 1 to 2 weeks*.

PRODUCT RETURNS

You have 7 days to return the unwanted product to us by contacting us via the "Contact" section.
WARRANTY

The products we make available to you on our site have been rigorously selected and tested by our team. That's why we are proud to offer you a 2-year warranty on each of our products.
DELIVERY IN EUROPE
We ship everywhere in Europe with La Poste.
SATISFIED OR REFUNDED
We refund you if you are not satisfied.
24/7 CUSTOMER SERVICE
Team at your disposal in French or English.
SECURE PAYMENTS
100% secure payment management with STRIPE.