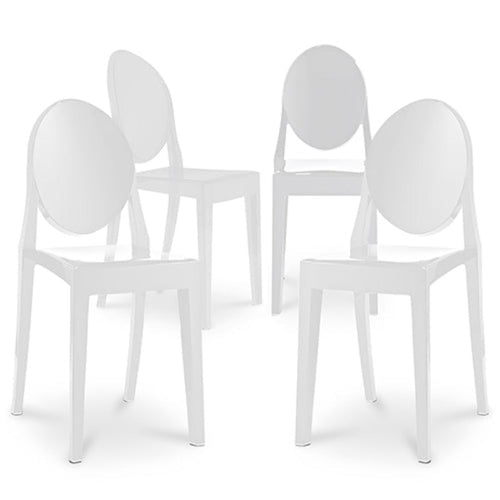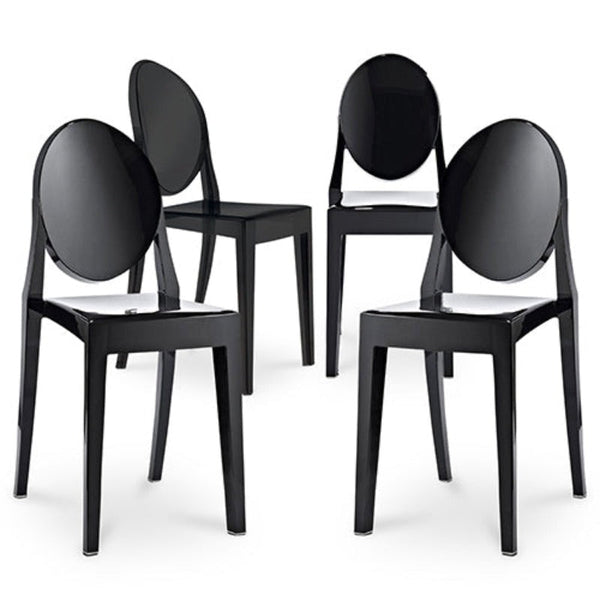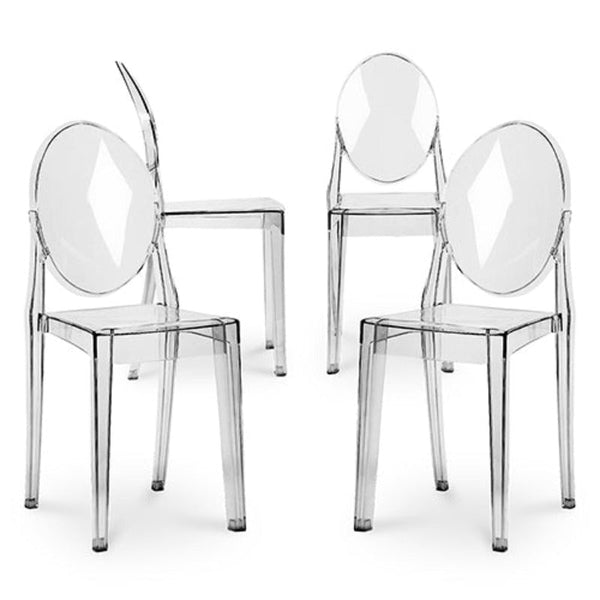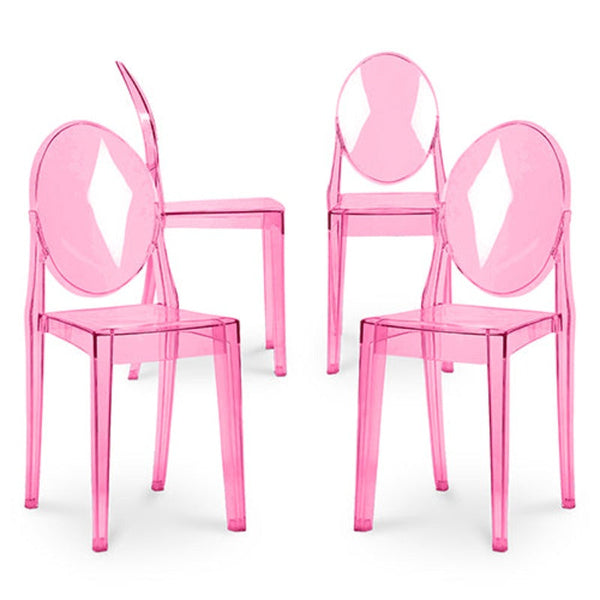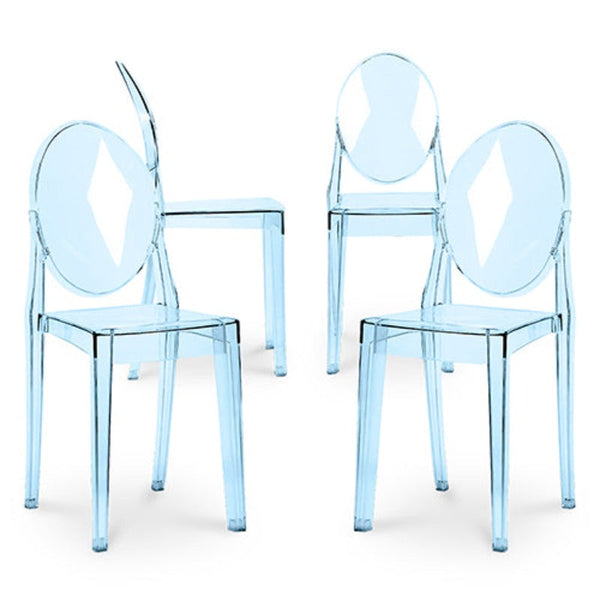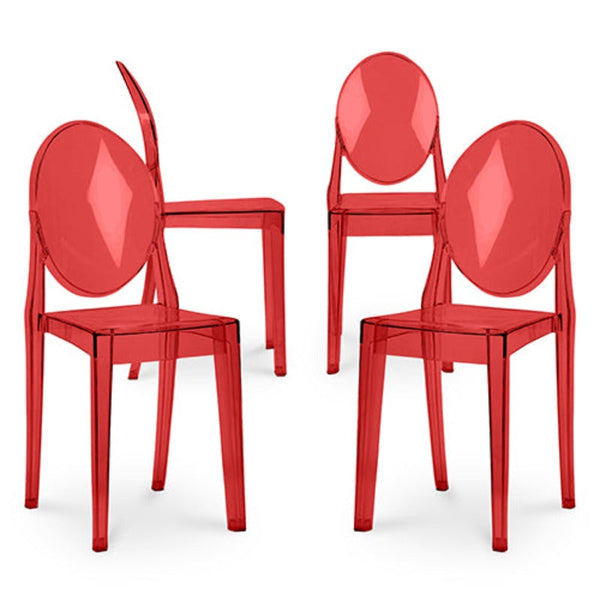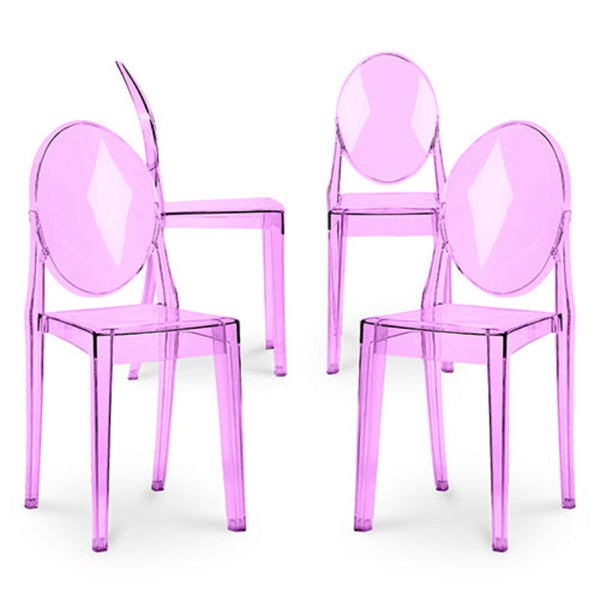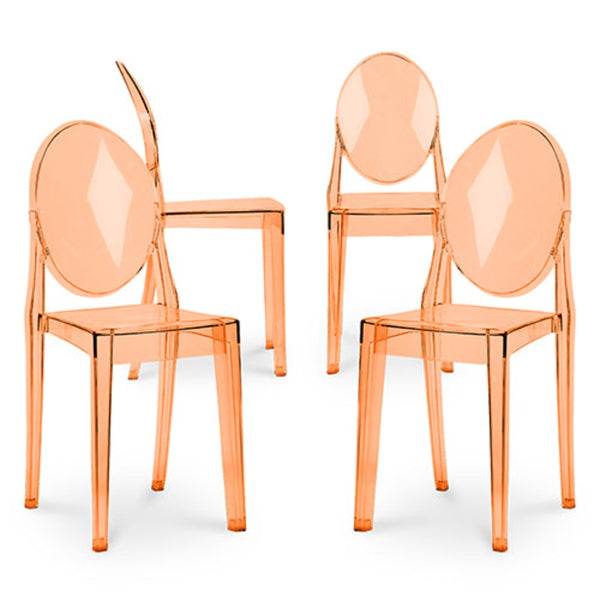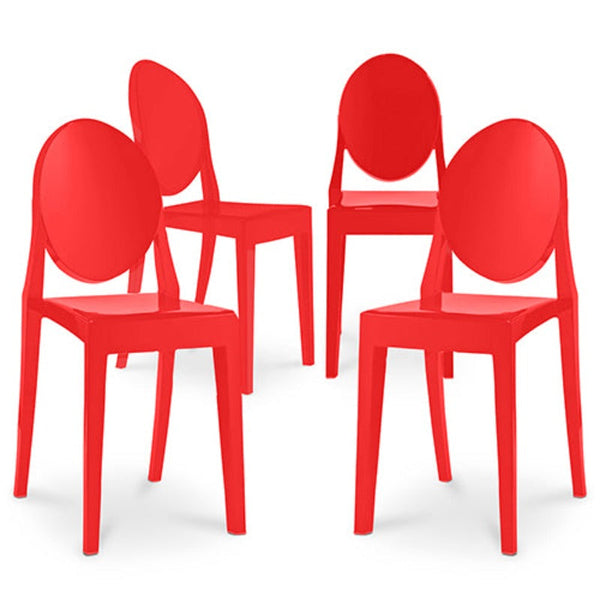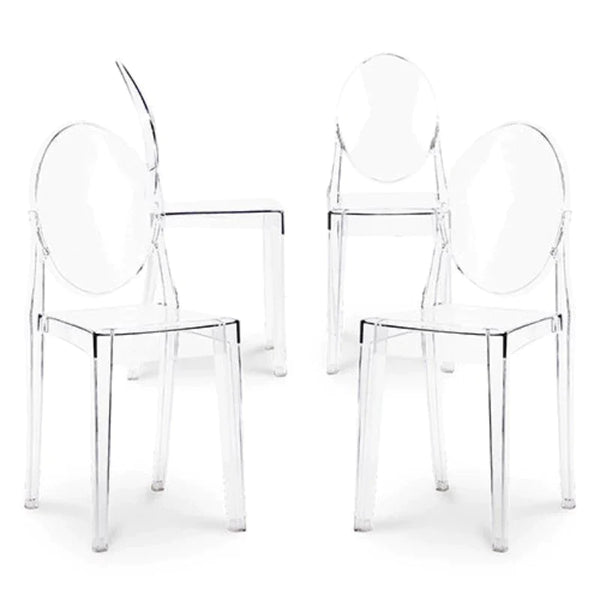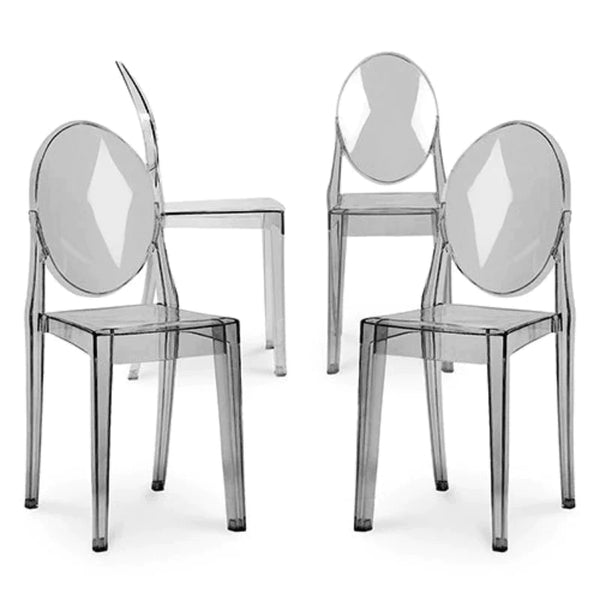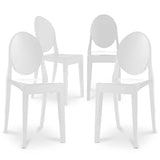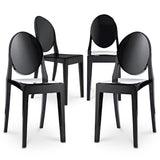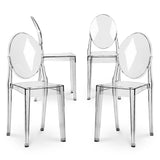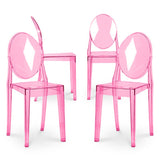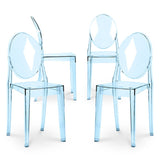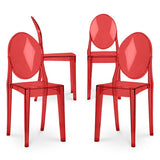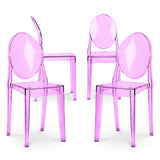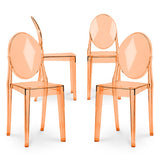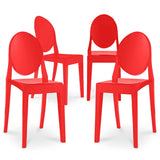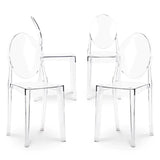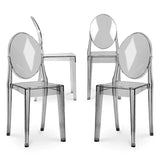 PREMIUM

ELEGANCE
RESISTANCE
POLYVALENCE
TRANSPARENCE
MONTAGE FACILE
MINIMALISME & CHIC
Née de lignes classiques et claire comme du crystal, la chaise CRYSTA dispose d'un dossier arrondi qui rappelle la forme de médaillons antiques, tandis que l'assise est linéaire et géométrique. 
RESISTANCE & CONFORT
Conçue en polycarbonate translucide, ce model offre un confort certain ainsi qu'une résistance extraordinaire aux chocs, aux intempéries et une limite de charge de plus de 150 kilos. De plus, il est muni de patins anti-dérapants et anti-rayures sous chaque pieds afin de préserver au mieux votre sol.
Grace à sa transparence, elle s'intègre avec charme et 
élégance 
dans n'importe quel style d'environnement. 
Elle conviendra parfaitement comme chaise de salle à manger,
 chaise de 
bureau, chaise pour c
oiffeuse, 
chaise de conférence, chaise de jardin ou chaise de salle d'attente
.
DIMENSIONS
Nous vous fournissons des instructions illustrées et des pièces 
numérotées. Il vous faudra compter seulement 5 minutes de 
montage par chaise.
DELIVERY TIME

SWITZERLAND

= 4 to 7 days*.

FRANCE = 4 to 7 days*.

GERMANY = 7 to 10 days*.

BELGIUM = 7 to 10 days*.

REST OF EUROPE = 1 to 2 weeks*.

PRODUCT RETURNS

You have 7 days to return the unwanted product to us by contacting us via the "Contact" section.
WARRANTY

The products we make available to you on our site have been rigorously selected and tested by our team. That's why we are proud to offer you a 2-year warranty on each of our products.
DELIVERY IN EUROPE
We ship everywhere in Europe with La Poste.
SATISFIED OR REFUNDED
We refund you if you are not satisfied.
24/7 CUSTOMER SERVICE
Team at your disposal in French or English.
SECURE PAYMENTS
100% secure payment management with STRIPE.